Don't Let Missing Teeth Make You Miss Out on Life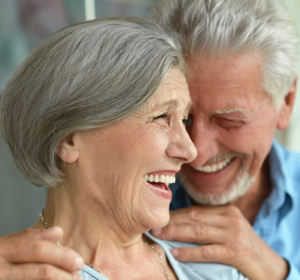 A missing tooth doesn't just mar your smile. It can have serious effects not just on your appearance, but on your dental health and your health and wellness as a whole. Luckily, with dental implants, you can turn back the clock and regain your confidence and health.
Health Risks of Missing Teeth
Missing teeth can be caused by injury, gum disease or tooth decay. No matter the cause, a missing tooth can have a serious impact on your wellbeing and your health. Teeth that are missing in the front can lead to a loss in confidence and a negative effect on your appearance. But, even when you can't see a missing tooth, it can still be causing harm.
When a tooth is missing anywhere in the mouth, other teeth can shift, leading to crowded or crooked teeth. Your gums can recede, which affects the stability of the surrounding teeth. Missing teeth can also lead to advanced gum disease since it is easier for bacteria to accumulate.
How Dental Implants Can Help
Dental implants provide a permanent solution to missing teeth. The posts bond with the natural bone in your jaw, creating a secure anchor. As a result, you do not have the potential complications and issues that can come with solutions like dentures or bridges.
The procedure is one that has been used successfully for over thirty years. First, your implantologist will place a post in your jaw to anchor the new tooth. Then, the specialist will add a connector and finally a crown that looks like your natural tooth.
A dental implant can provide both cosmetic and health benefits right away. Once the implant is in place, it functions exactly like your natural teeth. There is no special care needed; just brush and floss regularly.
At Advanced Dental & Implant Care, we provide healthy and attractive smiles that can last for a lifetime. Our dentist, Dr. Pottorff, is proud to serve patients in Elgin, Crystal Lake, and the surrounding areas. We accept a range of dental insurance, including Medicare, for our dentistry care.
Are missing teeth impacting your confidence, comfort and health? Get in touch today. We can discuss a plan of care to restore your smile.