Who is a Candidate of All-On-4 Dental Implants?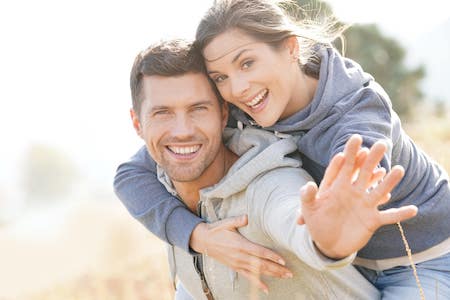 Traditional dental implants usually require two separate surgeries. Since the implants are embedded directly into the jaw, it may take longer for the patient to heal than newer methods. In the same visit, Dr. Pottorff bonds the All-on-4 dental implants to the jawbone.
Full mouth dental implants can be beneficial to adults of all ages who need a complete set of teeth. However, regardless of oral hygiene, teeth can become damaged due to environmental factors or genetics. In addition, as both men and women age, the need for teeth replacement increases due to oral health conditions such as gum recession.
Tooth loss in younger adults often occurs from accidents. Vehicle and sports accidents are two common causes. Because of the sudden impact, these situations may cause the jaw or teeth to become loose. If you neglect treatment can cause teeth to fall out, creating a shift in alignment. Before this occurs, it is critical to seek dental care.
Patients benefit most from All-On-4 dental implants when they have four or more missing teeth. Substantial tooth loss is a severe condition that frequently causes trouble when eating or talking. In addition, if it is not correctly treated, the jawbone can be affected. The jaw is effectively supported by replacing teeth with fewer implant posts while creating a natural look and feel.
Tooth loss is not the only thing that qualifies you for this treatment. Many patients receive dental implants to replace and restore damaged teeth. In addition, implants are sometimes appropriate to fix broken or weak teeth that negatively impact your oral health. In addition, periodontal disease that causes bone loss can leave the mouth vulnerable to further tooth loss.
The Benefits of Dental Implants
Did you know that dental implants improve overall oral health? Implants improve oral health because the jaw can be appropriately supported and help the existing teeth by replacing the missing teeth. Dental implants allow for easier access between the teeth so that flossing and brushing are as easy as possible. In addition, because dental implants can last an entire lifetime, it is often seen as cost-effective.
There are several other reasons dentists use dental implants today. For example, slurred speech is one of the most common problems when losing teeth. Sometimes, poor-fitting dentures can cause slurring or miscommunication. Since they design full-mouth dental implants for stability, talking is much easier in various settings.
Dental implants also help patients with their eating. Unlike dentures, implants function like natural teeth. As a result, patients' food restrictions are far less, and they experience increased chewing quality. In addition, chewy foods such as candy, dried fruits, and caramel will not damage your new implants.
Some people with missing teeth feel self-conscious about the appearance of their smile. However, having cracked, broken, or missing teeth can hinder how you interact with other people. Dental implants can restore your healthy teeth' natural appearance and feel.
Contact Advanced Dental & Implant Care: Christopher Pottorff, DMD Today!
Contact our dental office in Algonquin today to schedule a personalized consultation to determine if you are a candidate for All-On-4 Dental Implants! Call our team today at (847) 854-1200 if you are a possible candidate for All-On-4 Dental Implants in Algonquin, Elgin, South Egin, Huntley, and the surrounding areas.