Porcelain Veneers Specialist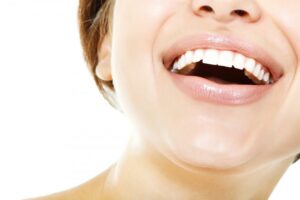 Porcelain veneers are a popular way to correct stained, misshapen, or unevenly spaced teeth. Dr. Christopher Pottorff of Advanced Dental & Implant Care has the experience and skill required to apply veneers that look natural and last. Patients in the Algonquin, IL area, can call the office or schedule an appointment online.
What are porcelain veneers?
Porcelain veneers are small pieces of laminate designed to replace your original tooth enamel. Dr. Pottorff will place the veneers onto your tooth to give it a new protective layer that fits naturally. As a result, this will restore your natural tooth function and the brightness of your teeth. More importantly, porcelain veneers will create a new and stronger bond that protects your teeth and existing enamel from the buildup of plaque and bacteria.
What are the benefits of porcelain veneers?
There are several benefits to porcelain veneers, including:
Covering teeth that have developed poor color or shapes
Fixing bite problems if the tooth chips, become jagged, or decays
Resisting coffee, tea, and cigarette smoke stains, staying whiter longer
Fixing gaps and overlaps in your teeth
Acting as a protective layer of enamel to help prevent decay and disease
How do you take care of porcelain veneers?
Cosmetic dentistry lends itself well to easy aftercare and simple maintenance. After your veneer is applied, you can treat it as you would your original tooth. Initially, you may feel some sensitivity; however, the feeling will subside. More importantly, make sure you keep up on your routine oral health habits for the longevity of your porcelain veneers and other teeth.
Can anyone get porcelain veneers?
Dr. Pottorff will generally recommend you have good overall oral health before applying veneers. Patients with serious health issues, such as decay, gingivitis, or gum disease, won't be good candidates for porcelain veneers.
Also, patients who grind or clench their teeth will not be good candidates either. Grinding and clenching of teeth are hard on veneers, and although porcelain veneers are durable, they could be damaged. However, If a patient will commit to using a mouth guard overnight, they may be able to get veneers.
If you have teeth that are severely misaligned, that can put too much pressure on the veneer for it to be a viable choice for you. Moreover, the pressure from misaligned teeth could cause your veneer to crack or chip. However, misalignments can be corrected before treatment. Once corrected, veneers could be used to fix the cosmetic issues of the teeth. Dr. Pottorff will recommend the best treatment plan for you.


Schedule Your Consultation Today!
To learn more about porcelain veneers, visit our blog for additional information. To schedule your consultation to see if veneers are right for you, call our Algonquin dental office at (847) 854-1200.
We also service the surrounding neighborhoods such as Huntley, South Elgin, Elgin, Barrington, West Dundee, Dundee, Lake in the Hills, Carpentersville, Gilberts, Hampshire, Woodstock, Crystal Lake, and Cary.