Zirconia Dental Implants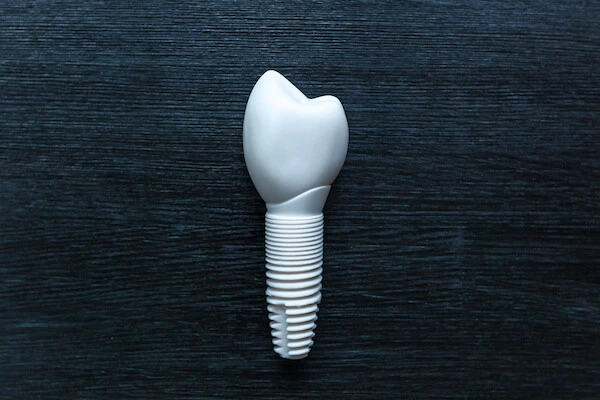 A zirconia dental implant is an excellent way to manage the problem of damaged or missing teeth. Damaged or missing teeth can affect how you speak, eat, and smile. A dental implant dramatically improves your compromised or reduced level of oral health, appearance, and comfort. And those patients who want a dental implant that doesn't impact appearance or trigger an adverse allergic reaction from a metal-based implant material can opt for the metal-free zirconia dental implant.
The Advantages Of Zirconia Implants
A zirconia dental implant is a made of a metal-free chemical compound called zirconia oxide. Zirconia oxide enables it to function almost like ceramic, making implants made from zirconia a reliable alternative to titanium implants for patient who have a metal allergy.
At Advanced Dental & Implant Care, Dr. Christopher Pottorff offers all the major types of dental implants while informing his patients about the benefits and drawbacks of each type of implant.
Benefits of Zirconia Dental Implants
Highly biocompatible, zirconia dental implants benefit dental patients with metal sensitivities or allergies. Learn more about the benefits of metal-free dental implants:
Biocompatible – Zirconium does not irritate the immune system, and there are no known incompatibilities or allergies to this material.
Aesthetics – Zirconium involves better adherence of the gums to the implants. The white-colored zirconia implant is similar to the natural tooth color, so there are no gray rings or shadows at the gum line, even with thin or receding gums.
Less plaque – Significantly less plaque tends to form on zirconium oxide ceramics. Less plaque reduces the risk of peri-implantitis, cardiovascular disease, and stroke.
Blood flow – Unlike metal dental implants, metal-free implants allow for soft-tissue blood flow around the tooth.
Durability of Zirconia Implants
Zirconia implants are smaller than titanium implants, however, they provide the same if not more durability than traditional implants. Zirconia implants are also almost three times more resistant to corrosion or damage than titanium implants. In addition, due to zirconia's inherent material strength and durability, most of the wall lining of your gum remains unbroken after implant placement. This feature enhances comfort and oral health.
Zirconium dental implants look almost like your natural teeth. In contrast, titanium implants are a bit dark-colored, and others may see a gray hue emanating from the darker titanium implants. Zirconia implants do not allow light to shine through, just like natural teeth, so there is no gray hue. Furthermore, zirconia dental bridges and crowns can be used with implants to improve the form and function of your smile.
Schedule a Zirconia Dental Implant Consultation
If you are looking for metal-free dental implant option, schedule a consultation with Dr. Christopher Pottorff to discuss the zirconia dental implant option. Dr. Pottorff, a leading dental implant specialist, has restored the smiles of countless patients with different types of implants. Call Advanced Dental & Implant Care at (847) 854-1200 today to schedule a dental implants consultation and learn more about the benefits of zirconia and other implants.