General Dentistry Treatment Overview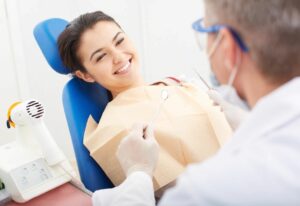 You know that your dentist in Algonquin is always telling you that general dentistry treatment is vital to your oral health, and that is why you need to have checkups and cleanings every six months. The reason that your dentist keeps on pointing this out is simply because it is true – a twice-yearly visit can be your best defense against tooth decay, gum disease, and even oral cancer.
What Is General Dentistry?
In addition to checkups and cleanings, general dentistry also includes routine treatments like fillings and extractions. It does not include cosmetic treatments like whitening, or orthodontic treatments. However, it certainly can give you a better smile, because dental issues can be treated early on, before they have a chance to take hold and result in damage that could require more costly treatments and adversely affect your appearance.
Better Overall Health
General dentistry can help to improve your general health as well. Poor oral health has been linked to an increased risk of stroke, as well as heart disease and kidney disease. And of course regular oral cancer screenings are part of your general dentistry program. Caught in the early stages, oral cancer does not have to mean a death sentence. In fact, it is one of the more curable types of cancer.
A good general dentist in Algonquin is not going to see you as "just a mouth." He or she will view you as a whole person, and will have your general health, as well as your self-confidence, in mind when you come in for general dentistry treatments.
When Was Your Last Checkup?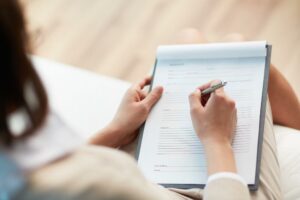 Have you been neglecting your oral health? If you have, you may still be able to benefit from general dentistry treatments like fillings or therapy for the early stages of gum disease. The important thing is that you do not put off seeking treatment – tooth decay is not going to go away on its own, and a simple filling is much less costly and difficult than a root canal treatment. Similarly, root planing and scaling are a routine and relatively non-invasive means of dealing with gum disease than is surgery.
Contact Our Algonquin Dentist
If you are in need of general dentistry treatments, get in touch with us at Advanced Dental & Implant Care in Algonquin, IL. Dr. Christopher R. Pottorff will do an examination, and recommend a course of treatment. You can reach us by phone at 847-854-1200, or use the form on our Contact Us page to request an appointment.
OUR MISSION STATEMENT
A Beautiful Practice For All Your Dental Needs
_________________________________
 "We believe providing our patients with a better experience is the best way to ensure they have healthy, attractive smiles that last a lifetime. We go above and beyond to make sure our patients are comfortable, even at the most basic level. We understand going to the dentist can be an uncomfortable experience but with our office, it doesn't have to be. So when you visit us you will see what sets our office apart from other dentists and implant specialists. From routine dental care to perfect natural looking implants and cosmetic dentistry, we promise you will be impressed. Schedule your visit today!"